Publications
Please see our publications below and download reports.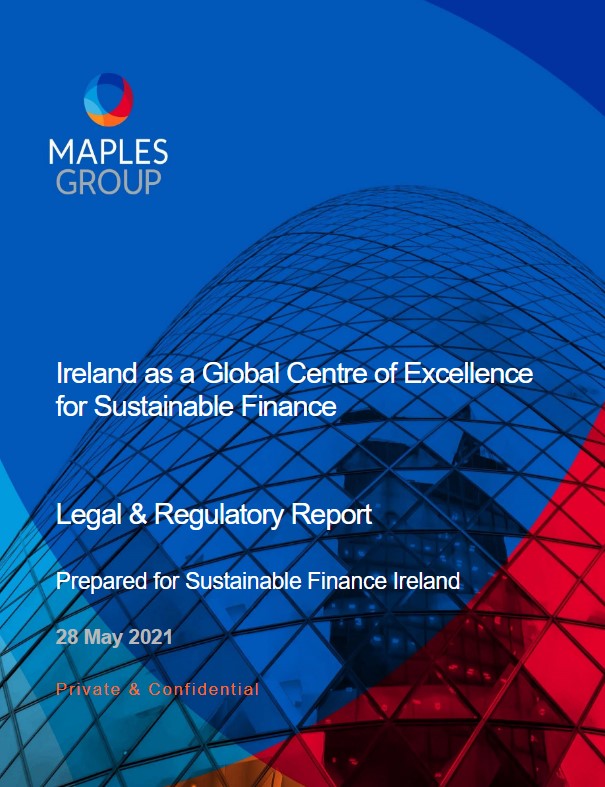 Ireland as a Global Centre of Excellence for Sustainable Finance Legal & Regulatory Report – May 2021
Read Report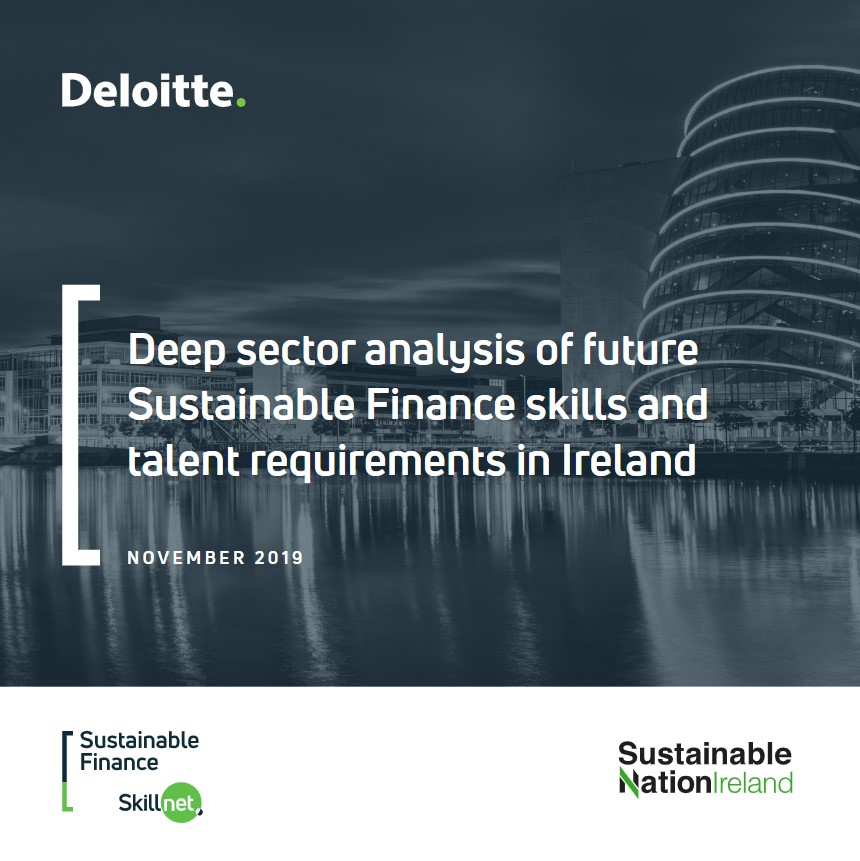 Deep sector analysis of future Sustainable Finance skills and talent requirements in Ireland – November 2019
Read Report

"Sustainability is a key strategic agenda for Irish Life as a business and has underpinned our investment approach for our customers for some time.  
The Sustainable Finance Skillnet is giving us the tools to embark on a programme of transformational change across our enterprise, upskilling in sustainable finance at a pace which is far quicker than it ever has been before."
Read more
Sandra Rockett
Director, Irish Life Investment Managers

"With highly relevant training and learning programmes, the Sustainable Finance Skillnet is a fantastic resource for companies, that builds key skills and
competencies in the area of sustainable finance, while also providing access to unparalleled thought leadership and technical events."
Read more
Mariano Mesolella
Head of Human Resources, Mediolanum Irish Operations

"We were delighted to work with the Sustainable Finance Skillnet in the launch of the CFA Certificate in ESG Investing in Ireland, which enables participants to expand their ESG knowledge and stay ahead in their field.
Working in partnership, both organisations are supporting the upskilling of the Irish community in an area of critical importance."
Read more
Noel Friel
Vice-President, CFA Society Ireland